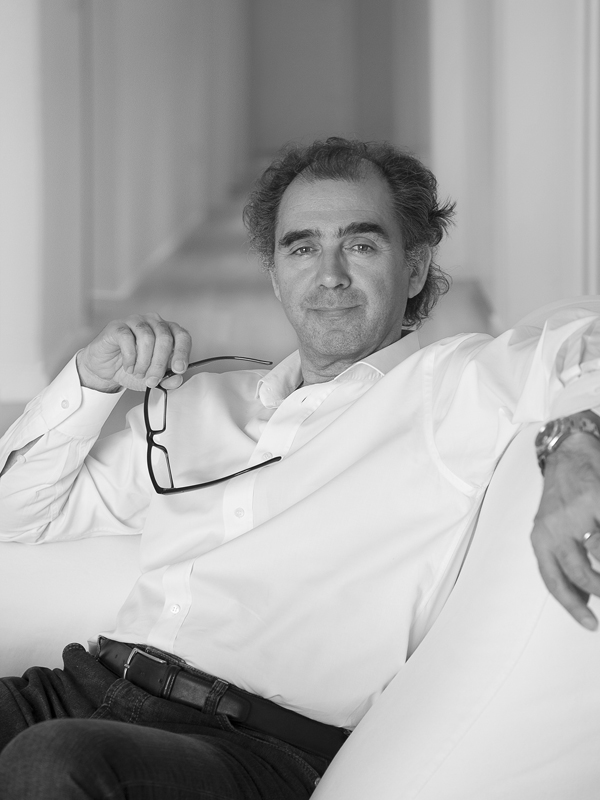 The Firm takes advantage of the competence of three senior architects and, with flexibility, the collaboration of several other experts and specialists from geologists and structural-plant engineers to lighting designers and landscape planners, in a team consolidated in 27 years experience.
Paolo Marconi was born in Pesaro on March 22, 1957.
In the years 1979-82 he collaborated with Arch. Ferdinando Leoni in the design of private terraced buildings in the historic center of Pesaro.
He graduated cum laude in Florence in 1982, with Prof. Adolfo Natalini as his advisor and Architect Marco Tamino, from 1983 to 1987 Paolo Marconi collaborated with architects Tamino, Gaudenzi & Associates, working on design and project management in contracts for public and private clients.
In 1984-85 he assisted Arch. Marco Tamino in Prof. Remo Buti's course of Architectural Composition at the University of Florence; the models of the projects were at the exhibition Triennale di Architettura in Milan.
In 1987 he opened his own studio. Since then he has made numerous private and public works of both new construction and renovation and restoration, some of which have been published in trade magazines.
With the construction of the Bus Station in Pesaro, Paolo Marconi has won the Nicola Amoroso Prize, established by the Order of Architects and Engineers, for the best architecture built in the years 2003-2004 in the province of Pesaro and Urbino.